iTunes 10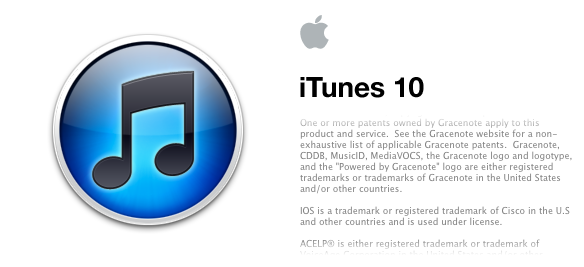 New Icon. I don't love it. Feels a bit too cartoon-like.


New Interface. It's sleek. Note the close, minimize buttons.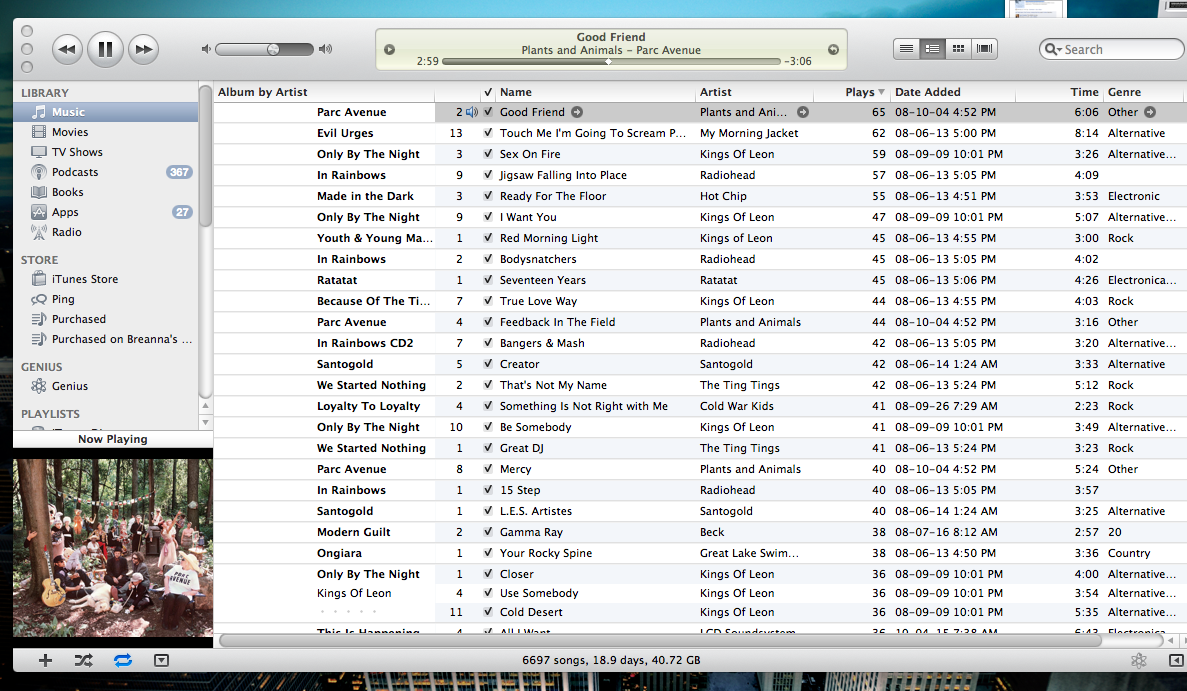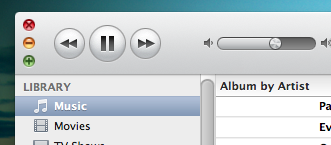 Ping. It took about 3-5 minutes to process my image. Only let me select 3 music genres.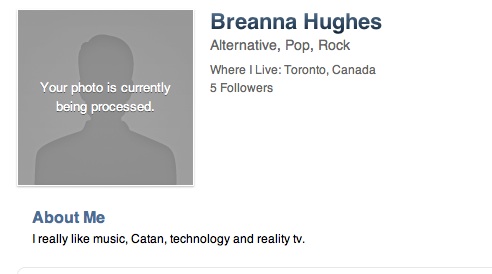 It let me pick up to 10 favourite songs. Up to. It's fun to share music, but the only other option was "at random", and it didn't quite accurately display my top listened to tracks. So, I went to last.fm and selected my top artists.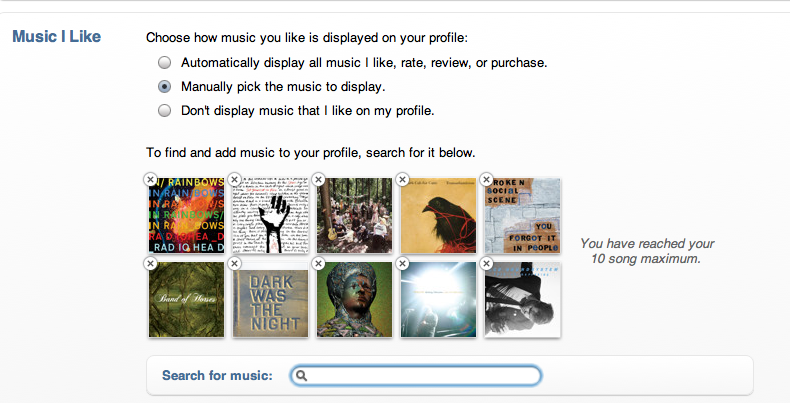 I am only following 3 people because I can't connect to Facebook (apparently Facebook blocked access to the API after Apple and Facebook couldn't agree on terms, some people were lucky enough to use it briefly last night), or Twitter to find people to follow.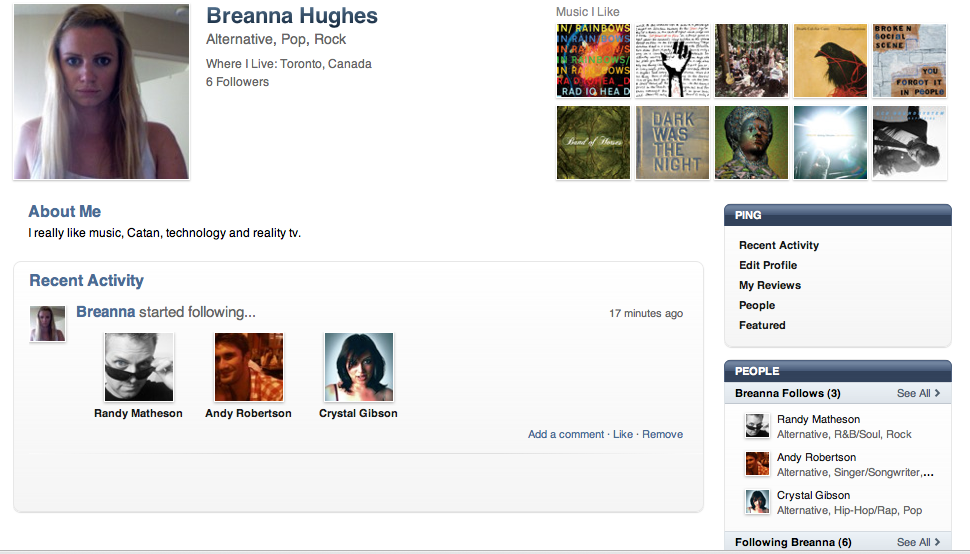 It seems that the recommendations to follow are not based on my music played in my iTunes library (even though I love Lady GaGa and U2)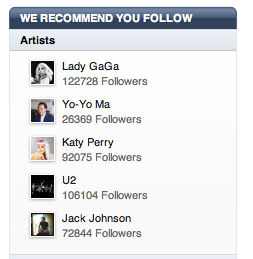 Poor Justin Bieber, NOT the teenage popstar.